COVID-19 Update ~ March 18, 2020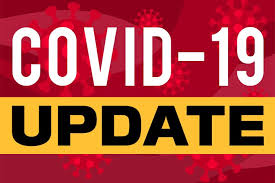 Hello,
 Earlier this week, I sent an email personally thanking you for your patience during this very unusual time we are all facing regarding Covid-19. In that same email, I mentioned we would provide alternate means of communications we are making available with your loved one. Some of those options included: ZOOM, Face Time or Skype. We also mentioned that messages will get posted on our Facebook page instructing people on how to set-up a time to use one of the above. Again, our Facebook handle is @SouthShoreRehab. Our Skype handle is south shore and, at the moment, is available from 9:00 AM-5:00 PM, Monday through Friday.
 I also mentioned that we are also in the process of scheduling a "Town Hall" conference call this week to bring you up to date on our efforts in our center and provide an opportunity for Q&A with our leadership team. If you are interested, please look for an email coming directly from ZOOM where they will provide you with a conference call telephone number and pass code to dial into for that call. As of this email, the call is planned for 2:00 PM on Friday, March 20, 2020. We look forward to connecting with you at that time.
 Please continue to reach out if you have any further questions.
 Thank you again for your understanding.
 Respectfully,
 Jason Gold, Administrator